Your feet do plenty of work daily, whether you are standing all day, walking, or even doing sports, running, and other activities. Keep in mind that your feet hold the weight of your entire body and absorb impact with every step you take.
Standing all day can cause your feet and the rest of your body if you do not take proper care and use the right footwear.
Therefore I would like to introduce you to the Hoka One shoes for standing all day. This shoe range has some superb technologies for standing and walking all day that will provide proper comfort, support, and durability.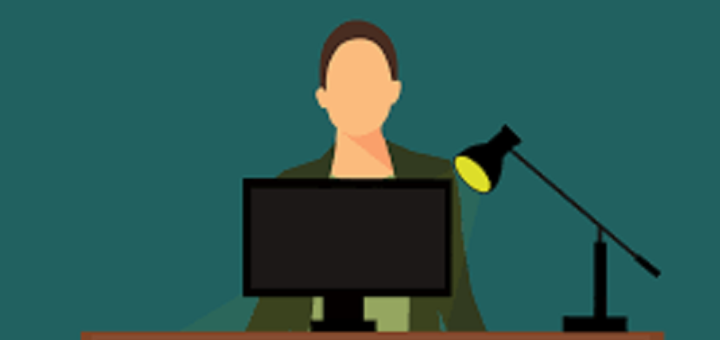 ---
How Standing All day Affects Your Feet and Body
Standing on your feet all day, whether for work or other purposes, can lead to many issues and even lead to injuries.
Here are just a few that have been reported;
Plantar Fasciitis and Heel Pain – Especially in persons with low arches and tend to Overpronate, heel pain and plantar fasciitis can become quite a problem. Standing all day places even more pressure on your heels which can cause and aggravate the issues.
Joint and Back pain – Not only are your feet affected, but in turn, you may suffer pain and discomfort in your leg and knee joints and also in your lower back which is one of the main issues faced from standing all day.
Heart and Circulatory Issues – Standing all day may affect your circulation and, in turn, can cause chronic heart conditions because of improper circulation as you are standing stationary most of the time.
Bunions – Bunions can form mostly due to pressure from improper fitting shoes while standing on your feet all day.
Varicose Veins – Varicose veins can develop from standing or even sitting down for long periods of time. That is why it is important to take regular breaks and to move around a bit.
---
Choosing Shoes for Standing All Day
Our article will be looking at the brand Hoka One specifically for shoes for standing all day. However, let us first look at the main characteristics of a good shoe for standing all day;
Outsole Design – The Outsole design should preferably be wide and flat as you need better ground contact to spread weight more evenly. Therefore you want a shoe with low to no heel-to-toe drop. The Hoka One shoe range generally has a low to no heel-to-toe drop and offers excellent ground contact with most of their shoe models.
Cushioning – Cushioning is important to absorb shock and to provide comfort. The Hoka One range for standing all day offers exceptional cushioning in the midsole that will support your feet and keep them comfortable.
Spacious Forefoot Fit – When you stand, your feet tend to splay out a bit, particularly in the forefoot area. Thus you want a shoe with a roomy toe box and a comfortable heel fit. This is exactly what most Hoka One shoe models offer, and they are available in different width options.
Grip and Durable Sole – Lastly, you want a durable outsole that offers proper grip. The outsole needs to be rubber with a patterned tread that will offer good grip and traction.
If you look at the Features of the Hoka One shoe model range for standing all day, you will see that we cover all these characteristics and even more.
---
Features of a Good Hoka One Shoe for Standing All Day
Uppers – The uppers will either be Open Engineered Mesh, mesh or leather. There may be 3D print or TPU overlays to provide more structure and a more locked down fit. Most of the models for standing all day have a wider forefoot design.
Midsole – The Midsole will either be a full-length Compression-molded EVA for Balanced cushioning, A Light Foam EVA for responsive cushioning, or a Profly layered cushioning midsole for maximum cushioning.
Technology – There may be an internal heel counter for stability or a J-Frame design with firmer foam in the medial area for stability, depending on the shoe model. Some models also have a beveled heel which allows for smoother transitioning when walking or running.
Tongue and Collar – Besides just a regular tongue and collar, many Hoka One shoe models have a comfortable and narrow fit Memory foam collar for better heel and ankle support, which is ideal when standing all day. The tongue may be anatomical or a breathable mesh depending on the specific model.
Outsole – The outsole usually consists of durable rubber, rubber, EVA, or outdoor trail lug rubber for trail shoes, which may also have Vibram rubber. The sole will have an early-stage rocker design or a late-stage rocker design, depending on the model.
Options – Options available are color, size, half sizes as well as wider or narrower widths in some models form Hoka One.
Fit – Hoka One shoes generally have a wider and more accommodating forefoot fit with an active foot frame that cradles your heel and embeds your feet into the midsole for your comfort.
---
Reviews: The Best Hoka One Shoes for Standing All Day
These shoe models from Hoka One are Perfect for standing on your feet all day, on a variety of surfaces;
---
1
Sneakesr for Standing All Day
The lightweight engineered mesh uppers are breathable and durable.
Anatomical support wings provide a more secure individualized fit.
The Profly top layer midsole is responsive and energizing, and there is an extended heel with more underfoot cushioning.
The interior has an active deeper foot frame fit, and the forefoot is more flexible.
The outsole is a durable and high traction rubber.
---
2
Outdoor Standing All Day Shoes
There are dual layers of mesh for the uppers for improved breathability and durability.
Because it is a trail shoe, it has a 4mm lug tread all-terrain rubber outsole.
The midsole is CMEVA and a full length for cushioning.
The sole likewise has an early stage meta-rocker design.
---
3
Shoes for Standing All DayAnkle Fusion
The uppers are a breathable open engineered mesh.
There are TPU overlays for support and structure.
The midsole is a full-length cushioned EVA.
The heel has a beveled design for smoother transitions.
The sole is an early-stage meta rocker design with durable rubber that has a more lightweight feel.
---
4
Running Shoe for Standing All Day
The uppers are an open engineered mesh, and there is a lightweight gusseted tongue.
For cushioning, it has a full compression EVA midsole and Hoka cushioning.
The shoe offers better ground contact and has strategic high abrasion rubber zones on the rubber sole for less weight.
The heel also has a moderate bevel design.
The sole is likewise an early-stage meta-rocker structure.
---
5
Standing All Day and Walking Shoe
This shoe features arch lock wings for better midfoot stability and support.
It has lightweight open engineered mesh uppers and a molded Orthilite sockliner.
There is a late-stage meta-rocker sole for stability and a J-Frame midfoot foam for better overpronation control and stability. The heel has a moderate bevel. The sole has a Meta-Rocker design.
The outsole consists of high traction and durable rubber.
---
6
Shoes for Standing All Day
The Uppers are a very lightweight and breathable engineered mesh.
There is a slim tongue to reduce weight.
The midsole consists of compression-molded EVA and is full length.
There is an accentuated heel tab for easy entry.
The sole has an early-stage meta-rocker design and consists of durable rubber.
---
Index Table: Top Rated Shoes for Standing All Day
---
---