People with flat feet or low, fallen arches face several issues daily. In this case, you are urged to invest in shoes that provide proper arch support specific to a low arch type.
The Hoka One Shoes for Flat Feet offer you all the right features and comfort to accommodate flat feet and to help prevent issues such as Overpronation and plantar fasciitis associated with flat feet.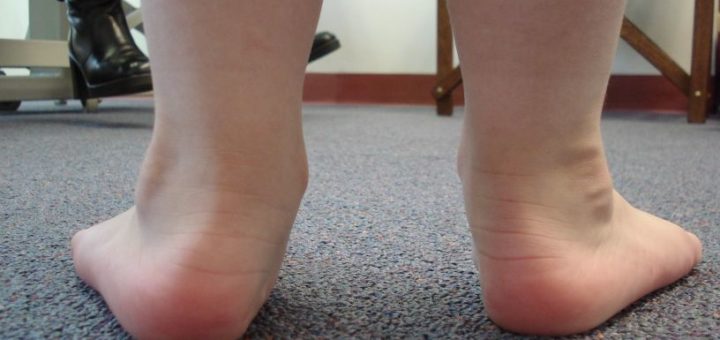 ---
Why You Need Proper Shoes for Flat Feet
You generally get two types of flat feet;

Anatomical Flat Feet – Some people have anatomically flat feet and are born with a low or flat arch type.
Collapsed Arches Flat Feet – Other people may have weakened muscles in their arches, or their arches collapsed because of some reason. In this case, you may still strengthen the muscles still and get the arches back to normal again.
You will need shoes that provide proper arch support for a low or flat arch in both cases.
Many individuals with flat feet also tend to overpronate, meaning their foots arch roll inward excessively after landing.
If you experience any pain, walking or running, then it might also be a good sign that you need to invest in one of Hoka's shoes for flat feet.
---
Choosing Shoes for Flat Feet
Fit – A wider fit shoe where you can comfortably splay out your toes is advised for flat feet as your feet tend to be slightly wider in general if you have flat feet.
Firm Sole – A firmer sole that provides more stability rather than soft cushioning is ideal.
Heel Support – People with flat feet need good heel support to prevent their feet from rolling and preventing overpronation.
Cushioning – Cushioning, particularly in the heel, as most people with flat feet have added pressure n the heel, is vital for impact protection and shock absorbency.
---
Features of a Good Hoka One Shoe for Flat Feet
Uppers – Hoka One shoes have engineered mesh uppesr that are lightweight and breathable, with a seamless lining for less friction. The fit is generally more roomy in the toe box, and wider width options are avialble.
Cushioning – Hoka One shoes are cushioned with soft padded foam for comfort and impact protection.
Midsole – The Firmer CMEVA, or EVA midsole in Hoka One shoes, ensure excellent shock absorbency. Some models have a J-Frame design for better support and stability.
Outsole – The Hoka One range for flat feet mostly comes with
Options – Hoka One shoes, depending on the model, are available in various colors, sizes, half sizes, and width options.
---
Reviews: The Best Hoka One Shoes for Flat Feet
In our reviews are some of the best available models in Hoka One shoes that are ideal for flat feet;
---
1
Comfortable Shoes for Flat Feet
The Hoka One Bondi 7 will be one of the most comfortable walking and casual shoe designs you can own if you have flat feet.
The uppers are an open engineered mesh that is light and breathable.
There is a memory foam collar for a snug and comfortable fit.
The TPU overlays provide additional midfoot support and comfort,
There is a full-length compression-molded EVA midsole for shock absorbency and a foam padded insole for comfort.
The rubber outsole is durable and minimizes weight.
---
2
The Hoka One Arahi is a stable running and walking shoe with a lightweight and comfortable design, with proper support and stability for flat feet.
There are simplified stropped backed uppers with a light refined feel and structural support,
An early-stage Meta-Rocker sole provides better balance and less pressure on our feet,
The firmer J-Frame EVA midsole ensures better stability for flat feet.
The outsole has zonal rubber placements for durability and grip.
---
3
Trail Shoes for Flat feet
The Hoka One Challenger 5 is one of the best choices in Trail running and walking shoes for people who have flat feet.
The rubber sole has a trail-specific 4mm lug pattern for slip resistance.
The uppers are seamless dual-layered mesh that is lightweight and flexible.
The oversized CMEVA midsole absorbs shock and provides excellent stability,
There is also a foam padded comfort insole for cushioning.
---
4
The Hoka One Clifton 7 is an excellent choice in running shoes for persons who have flat feet as it provides good arch support and cushioning and some stability features, even if it is a more neutral design.
The uppers are an open engineered sandwich mesh design for breathable comfort with a gusseted tongue.
The full compression EVA midsole offers firmer support and shock absorbency.
The early-stage Meta-Rocker sole takes the pressure off your feet and allows smoother transitions from the toe to the heel.
You will enjoy full ground contact and excellent traction with the high abrasion rubber outsole.
---
5
Running Shoe for Flat Feet
The Gaviota 2 is supportive stability running shoe that is perfect for flat feet and conditions related to this arch type.
This design has arch lock wings for better midfoot stability and support, ideal for flat feet.
The uppers are lightweight open engineered mesh, and there is a molded Ortholite sock liner to wick away moisture and provide cushioning.
The late-stage meta rocker sole offers additional support and better toe-off motion.
A J-Frame stability EVA midsole is firm and durable in support and cushioning for shock absorbency.
There is also a moderate heel bevel for better heel transition.
The outsole is a durable and high traction rubber that offers a good grip on most surface areas.
---
6
Trail Shoes for Flat Feet
The Hoka One Stinson ATR 6 is an outdoor trail shoe with stability features ideal for Flat feet.
The uppers are an engineered mesh with recycled polyester fibers, making this an environmentally friendly shoe from Hoka One.
There anatomical support wings along the eyebrow with a secure lockdown fit.
The TPU reinforced toe cap provides excellent durability and protects your toes against shock and abrasions.
A high volume CMEVA midsole ensure optimal protection and shock absorbency for outdoor terrains,
The outsole has broadly spaced lugs and zonal engineered rubber for traction and durability.
---
Index Table: Top Rated Hoka One Shoes for Flat Feet
---
---