Women have become more career orientated today and have made a great impact on the professional world. Being a career woman means that you need to perform well and look good, this goes for your shoes as well as the rest of your outfit.
The comfort features of a work shoe are just as important if not more important than it's appearance.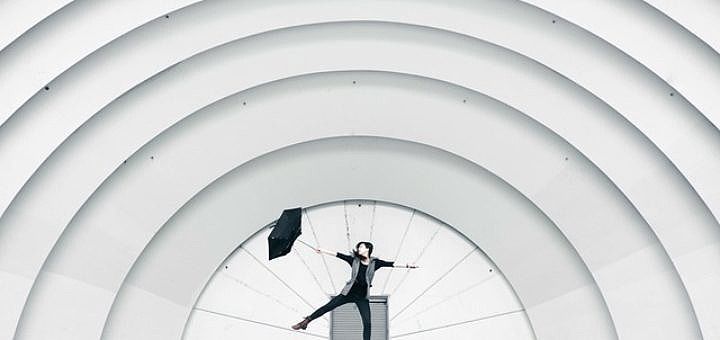 ---
Different Career fields for Women
Here are a few of the different career fields that women occupy today;
Food, natural resources and Agriculture.
Architecture and Construction
Arts and Crafts.
Education and Training.
Business, Administration and Financial.
Government and Public Administration.
Information technology.
Hospitality, Food Industry and Tourism.
Sales , Marketing and Services.
Law, Safety and Security.
Manufacturing and Engineering.
health and Medical.
---
Matching Shoes to your Career
Industrial, Agricultural or Outdoor Work
If you work in an industrial environment such as a construction or engineering environment or outdoors a Safety work boot with protective features that suit your work environment is your best option.
Hospital and Medical Sector or Food and Hospitality Sector
The shoes you will wear for these occupations are quite similar, they need to provide good shock absorption and cushioning for operating on your feet all day, they need to be breathable, non-irritating and have slip and oil resistant outsoles.
Professional Sector
For all your office-related jobs where you need to dress up and look good as well as perform on and off your feet all day you need a shoe that looks good and feels comfortable. A low heel with good cushioning and shock absorption as well as comfortable uppers will do the trick here.
Marketing, Sales, Transport
For the type of work where you are on and off your feet and do not need to dress up, you can settle for comfortable walking shoes or a sneaker.
Teaching and Counseling
A career that envolves interacting with and helping children and adults requires comfortable and still good looking shoes. You can wear less casual shoes for teaching.
---
Characteristics of a Good Work Shoe
A comfortable and proper fit.
Durable and quality construction.
Safety features required by the specific work industry such as slip resistance; a steel toe, waterproofing, and electrical hazard protection.
Features required for the specific weather conditions and climate of the work environment; insulation for cold, waterproofing for wet environments and breathability for hotter climates.
Comfort characteristics such as a cushioned insole, supportive footbed, and seamless construction.
A durable and slip-resistant outsole that provides good grip.
---
Reviews: Most Comfortable Work Shoes for Women
We have reviewed and researched a few different options of work shoes suited to a few different careers that are the most desirable in their ranges;
---
1
A classic and stylish old faithful the Clarks Brier Dolly is you classic styled "Office Shoe" with a few added comfort features.
Rich leather uppers that are available in decadent color variations.

The round toe and molded heel on the Clarks Dress Pump ensure all-day comfort and a perfect fit.

The Clarks Brier Dolly also features an ortholite foot bed that ensures maximum support and cushioning.

A durable rubber outsole provides good grip on those slippery office floors.

A 3.25-inch heel and 0.75-inch platform for that elegant and professional appearance.

---
2
Dansko Clogs are well known among many nurses as well as food and hospitality industry workers for their comfort and protective features.
Durable and comfortable leather uppers and a thermoplastic toe box with extra wiggle room.

The Dansko Professional Clog has an open-cell PU foam footbed for luxurious comfort and support as well as breathability.

The heel counter adds stability and support and the durable and slip resistant outsole will keep you secure on your feet.

Available in many different colors and designs.

---
3
For women working in the industrial or agricultural and outdoor sectors, the Timberland Pro Titan is a strong performer with all the required safety and comfort features.
The Timberland Pro Titan has a protective steel toe and a Nylon diffusion shank for torsional rigidity.

The uppers are manufactured from premium full grain leather with a moisture channeling spacer mesh lining with added Integral anti-microbial technology to keep your feet dry and protected from infection.

The polyurethane midsole with the high-rebound heel insert provides durable cushioning and returns energy to the feet.

The Timberland Titan also has a contoured open-cell polyurethane footbed with anti-microbial technology that regulates temperature to provide you with superior comfort in any work conditions.

The rubber dual density outsole is durable, oil and slip resistant.

---
4
Perfect for almost any work environment the Skechers Toier is comfortable, breathable and slip resistant for a long day on your feet.
Available in classy matt black or shiny black leather that is both durable and comfortable.

The sturdy synthetic sole of the Skechers Toier provides excellent slip resistance and traction.

For superior comfort, a memory foam footbed will provide cushioning and support.

A great shoe for teachers, administration workers, restaurant staff and many other occupations.

---
5
The Ryka Flutter is a fantastic shoe for a less formal work environment where you are required to be active on your feet for long periods of time such as in a sales and marketing or distribution industry.
A slip-on style shoe with breathable mesh uppers with synthetic overlays that are available in many different colors.

The lightweight EVA bottom provides good support and shock absorption.

An anatomical precise-return footbed and sock liner provides comfort and support as well as attenuating shock and returning energy to the feet.

A rubber traction outsole is perfect for walking and will prevent slips and trips.

---
6
With its Ortholite Footbed and shock absorbing rubber sole the Flores Poppy is not only comfortable and supportive, but has an appealing style and elegance to it.
Genuine suede leather uppers in a Dress Style shoe with a higher heel.

A tough and high traction rubber outsole.

Cushioned Footbed for comfort and shock absorbency.

Also features additional Cushion Soft technology.

---
7
The perfect comfort Ballet Flat to wear at work, that will keep you comfortable and relaxed all day long.
Full Grain soft leather uppers treated with scotchguard for stain resistance, in a Nubuck feel.

AMPA accepted as an orthopedic shoe.

Natural arch technology for optimal arch support.

A cushioned and comfortable insole.

---
8
The Delana Venna is a Flatform Sandal that offers all day comfort and support along with an elegant style.
Full grain leather uppers available in a few color variations.

A cushioned insole for support and comfort.

The Rubber outsole is flexible and offers good traction.

A slight Flatform style for stability.

---
9
An extremely comfortable loafer with a low heel and cushioned foot bed for all day comfort at work.
The footbed is removable for use of your own orthotics.

Reduced seam lines and a soft micro suede lining to prevent friction.

A firmer heel counter for better support with a added tongue for less irritation.

Easy on and off and a snug fit, available in wider widths.

---
10
A stunning and professional styled Wedge pump from Dansko with all the comfort features your need.
Soft and supple leather uppers.

removable comfort cushioned footed with additional arch support.

A wedge heel for sophistication and appeal.

TPU outsole with leather wrap and stain resistant 3M Scotch-guard treatment.

---
Never compromise on comfort when it comes to work shoes, your feet deserve the best. Choose a work shoe that will provide you with the optimal amount of comfort as well as safety and protection against the work hazards present in your work environment.
There are many options available that are stylish and professional as well as comfortable and protective.
There is a perfectly stylish and classy work shoe that has fantastic comfort features for every career type.
---
Comparison Table: Comfortable Work Shoes for Women
---
---