When it comes to pronation types, which refers to how your feet roll inward or outward when walking, Overpronation usually has the limelight, as it is so much more prevalent.
However, Underpronation is also an issue for many people, who may struggle to find the right shoes for this rare pronation type.
Luckily, Brooks shoes offer many features that are quite ideal for Underpronation.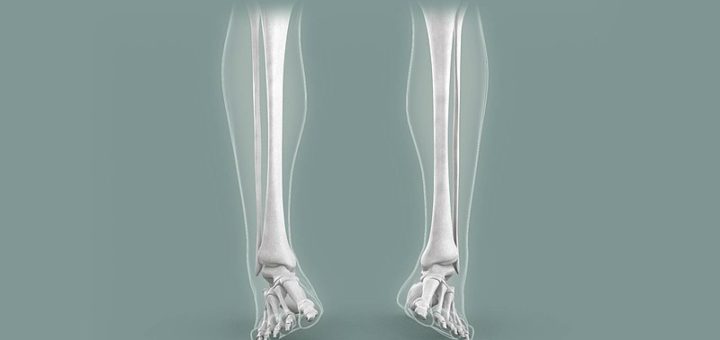 ---
What Are Good Shoes for Underpronation
When you underpronate or supinate, it means that your feet roll outward excessively rather than inward, which comes with its own range of troubles.
The impact may be placed on the sides of the feet, heels, and even balls of the feet, rather than spread evenly throughout the foot's arch.
Thus, the right footwear needs to balance the pronation type out for better movement, as well as provide cushioning protection in the areas where you need it the most.
So what exactly makes the best shoes for Underpronation or Supination, as it is also known?
First of all, more snug and streamlined fitting shoes I most important. However, it should not pinch or squeeze your feet to cause any discomfort. Then again, you want a thick and well-cushioned footbed and sole that also supports your arch in a snug fit.
Look at the depth and width of the shoe when you select it to get a proper and comfortable fit. Many people with a higher arch type are more prone to underpronation, and they require shoes with extra depth and a higher fit.
Shoes that offer good ankle stability, such as a padded collar or locked-in ankle fit, are ideal for stabilizing your gait.
Most athletic shoe types, such as the range from Brooks, do offer excellent support and correcting features for Underpronation.
---
Technologies That Makes Brooks Shoes Ideal for Underpronation
Support Features – Brooks offers a range of Neutral support shoes along with high and low arch support shoes so you can select according to your specific needs. Their shoe models offer proper alignment of not only your feet but your entire body with their support and cushioning features. Features such as their Guiderail system offers targeted stability and support, while segmented crash pads in some models provide shock absorbency, no matter how your feet land.
Cushioning Types – Then, for cushioning, you have a selection of three from brooks. They base their cushioning on a DNA technology midsole. There is a balanced BioMoGo DNA cushioning system, the springy and lightweight DNA AMP, and the very plush and soft DNA Loft cushioning system to cater to your needs.
Shoe Types available – Brooks offers running shoes, trail shoes, casual shoes, and even walking shoe models, all in a variety with different support systems.
Fit Options and Uppers – Furthermore, what I love about Brooks shoe models is that most models offer wider width and extended size options so that you can get the perfect available fit.
---
Features of a Good Brooks Shoe for Underpronation
Uppers – Brooks shoes are versatile and offer a range of upper materials as well as fit options. You can choose from models with Knit upper, mesh, engineered mesh, 3D print or even leather uppers consisting of full grain leather. As for the fit there are roomy and regular fit models, as well as more snug or secure fits such as the bootee fit, and more flexible and adaptable streamlined fits.
Midsole – the DNA midsole technology is one of the features that makes Brooks shoes what they are. You get different levels of softness and cushioning, such as the more balanced BioMoGo DNA midsole, the firmer and lightweight DNA AMP midsole, which is similar to gel, and the very super soft DNA Loft midsole.
Technologies – Systems such as the Guiderail technology aids in stability and providing better support to keep your body well aligned during movement. Segmented Crash pads can be added for additional shock absorbency in all areas where your feet may strike when walking or running. A Ballistic Rock Shield is used in outdoor trail shoe models for underfoot puncture protection.
Outsole – The Brooks outsole has a simple elegance with a durable rubber material and patterns for traction on the tread. However, the trail mo, dels have a more aggressive lug rubber outsole, such as the 3D Hex Lug outsole and the sticky TrailGrip outsole.
Options – As far as options go, the Brooks range offers you sizes, widths, as well as plenty of colors and design options.
---
Reviews: The Best Brooks Shoes for Underpronation Supination
Here is our full list of Brooks shoe models with good cushioning and support for Underpronation;
---
1
The Brooks Glycerine is a neutral running and walking shoe with all the features needed for under pronation.
The shoes have maximum soft cushioning with a DNA LOFT cushioning system.
The fit is very p, lush, and there is an internal stretch bootie and engineered mesh uppers that are quite breathable.
The Plush Transition zones allow for better heel-to-toe transitioning, which is also ideal for under pronation.
Furthermore, the shoe is available in more colors and wider width options.
---
2
The Brooks Launch 8 is a neutral running shoe for Underpronation.
It features breathable and sleek fitting uppers with one-piece engineered mesh and a closer-to-foot feel.
For cushioning, there is a very lightweight BioMoGo cushioning and a midfoot transition zone to help prevent underpronation.
The shoe is available in more colors and size options.
Furthermore, there is a lightweight and durable rubber outsole.
---
3
Trail Shoe for Underpronation
The Brooks Cascadia is the ideal outdoor trail shoe for Underpronation.
It has a lug rubber outsole with a Ballistic Rock shield for underfoot protection.
The unique pivot system provides a more stable platform for all-terrain stability and pronation control.
The engineered mono loop mesh and 3D print uppers offer a more enhanced and comfortable fit.
The uppers have a Gore-Tex breathable and waterproof membrane for full protection.
---
4
Running Shoe for Underpronation
The Brooks Adrenaline GTS 21 is a great running and walking shoe for under pronation.
The shoe offers a balanced and soft DNA LOFT Crashpad and DNA BioMoGo cushioning system.
The fit is modern and streamlined as well as secure for pronation control with 3d print mesh uppers.
There are Guiderails for holistic support for stability and injury prevention.
The outsole is a durable and high traction rubber.
There are also quite a few more color options available to you.
---
5
Cushioned Underpronation Shoe
The Brooks Revel 4 is a more basic and neutral shoe for under pronation.
It is a simplistic design with flat knit flexible uppers and a comfortable, versatile fit.
There is a balanced and soft BioMoGo DNA cushioning system for support and shock absorbency and a durable rubber outsole.
This is a shoe design for casual wear or leisurewear.
There are also quite a few colors and designs available to you.
---
6
The Brooks Ricochet is an exceptional shoe model for under pronation.
It has a sleek and refreshed flat knit uppers design that is flexible and breathable with a plush interior and stable feel.
The outsole has flexible arrow point patterns for heel-to-toe transitioning without losing energy.
The cushioning is adaptable to a springy DNA AMP technology that is more responsive and works together with balanced BioMoGo DNA cushioning.
The Ricochet is very lightweight overall and comes in more color options.
---
Index Table: Top Rated Brooks Shoes for Supination
---
---