I love Brooks shoes because many of their shoe models cater for foot issues such as Plantar Fasciitis.
With their DNA cushioning system, you get different levels of cushioning to suit your personal needs and preferences.
So in this article, we will look at the best Brooks shoes for Plantar Fasciitis and how they can help you.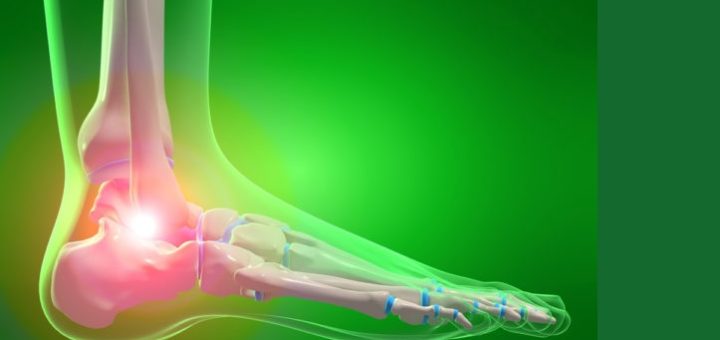 ---
Overview of Plantar Fasciitis
Plantar Fasciitis is the most common cause of heel pain. When you first get up in the morning or after being seated for a long time, you may feel a sharp pain in the bottom of your feet near your heels. This is one of the most notorious symptoms of plantar fasciitis.
Plantar Fasciitis occurs when there is inflammation in the thick band of tissue that runs across the bottom of your feet to connect your heel bone to your toes. This band of tissue is called the plantar fascia, hence the name Plantar fasciitis for the condition.
Plantar Fasciitis usually occurs because of a strain or small tears in the Plantar fascia from repetitive sports or activities that place strain on this area or improper foot mechanics.
People with flat feet and very low arches are much more prone to plantar fasciitis and persons between the ages of 4-0 and 60 years of age.
Obesity and pregnancy may also lead to excess pressure on eth plantar fascia, which can result in plantar fasciitis.
Plantar Fasciitis can become chronic, leaving you in pain daily and affecting the way you walk and run. Therefore it is important to address the issue by wearing properly supportive footwear and giving your feet rest and a break from high-impact activities.
---
Brooks Shoes for Plantar Fasciitis
Impact Absorbing Cushioning – Brooks shoes offer exceptional cushioning systems that are perfect for Plantar Fasciitis. They have a built-in Midsole and insole that is cushioned and shock absorbing. Brooks uses DNA technology as the basis for all their shoe models with additional layers and construction for different needs. Their DNA Loft is the softest cushioning system and is also durable. The DNA AMP is energy returning and shock absorbing. The DNA Flash has nitrogen-infused in the midsole for lighter weight and energy return. Then The DNA BioMoGo is your in-between happy medium with energizing and adaptable cushioning for all types of motion.
Full Support – Besides full arch supper, Brooks shoe models also come with either GuideRails for light stability and support or an Extended Progressive Diagonal Rollbar for extra motion control and stability.
Slip Resistant Outsole – Brooks shoes offer a durable and high traction rubber outsole which in some models is even (SATRA TM144:2011) certified for slip resistance. You do, however, get different tread types of outdoor trail use and road use.
Proper Fit – You are sure to get the best fit with Brooks shoe models. The new StealthFit design has knit uppers and a very stretchy and snug adaptable fit. Most knit uppers designs offer a glove-like fit that stretches and adapts to your feet and moves. The mesh designs engineered and with 3D prints are more breathable, and lightweight, and have a more roomy fit. The Leather models offer better durability and support generally and a roomy fit.
---
Features of a Good Brooks Shoes for Nurse's
Cushioning and Midsole – Brooks shoes offer you their DNA basis midsole and cushioning system for support and shock absorbency. You can choose from models with the DNA BioMoGo, DNA Loft, DNA AMP, or DNA Flash technology. All provide exceptional energizing shock absorbency and protection against impact. The cushioning runs through the entire shoe and will protect your heels.
Support Features – The GuideRail support system is ideal for light support of your feet, knees, and hips and for neutral or light Overpronation. The Rollbar technology models I would recommend for more severe overpronation and motion control requirements. Furthermore, all Brooks shoe models do offer good arch support.
Fit and Uppers – For the uppers, you can choose from Knit, Engineered mesh, and 3D printed or leather, and all models do have a seamless Moisture-wicking interior lining. The tongue and collar may be padded for additional support and comfort. The fit can be snug and glove-like or roomier and accommodating.
Outsole – The Outsole is durable rubber with a tread that offers optimal traction and good slip resistance.
Options – You will be able to choose from different colors, sizes, and widths in almost all Brooks shoe models, except the Leather models, which only have black and white colors available.
---
Reviews: The Best Brooks Plantar Fasciitis Shoes
These are our top choices in shoes that are ideal for Plantar Fasciitis, from the Brooks range;
---
1
Shoes for Plantar Fasciitis
The Brooks Addiction Walker is the best walking shoe model for Plantar Fasciitis.
You get to lace up and Velcro closure models in this specific model.
It has energizing and supportive cushioning and an Extended progressive Diagonal Rollbar for motion control and to take the pressure off your feet.
The uppers are durable leather, and there are black and white color options available.
The outsole is certified slip-resistant, consisting of very durable rubber.
---
2
Shoes for Plantar Faciitis
The Brooks Ghost 13 offers a comfortable fit and plenty of cushioning for Plantar Fasciitis.
It has engineered mesh and 3D print uppers and offers a snug and comfortable fit.
There is a BIoMoGo and LOFT DNA cushioning system for soft and balanced cushioning.
The outsole is high traction and durable rubber.
There are also many more colors available for your choice.
---
3
The Brooks Adrenaline 21 GTS is a favorite model in the Brooks range for Plantar Fasciitis.
The uppers are a streamlined engineered mesh with 3D prints.
For support and cushioning, there is a soft DNA Loft midsole.
The shoe is certified as a Diabetic shoe and is available in wider widths.
The sole is a durable and thick rubber.
---
4
Shoe for Plantar Fasciitis
The Brooks Beast and Ariel are two similar models for Plantar Fasciitis.
They have more durable synthetic and mesh uppers and are available in wider width options.
There is a sift DNA Loft cushioning system, and it is also certified as a diabetic shoe.
The sole is high traction and has very durable rubber.
There are also ore colors available to you.
---
5
The Brooks Revel 4 is ideal for runners who have plantar fasciitis.
It has snug-fitting flat knit uppers that adapt to the shape of your feet.
There is an energizing BioMoGo DNA cushioning system.
The outsole offers excellent grip and traction.
You can likewise select from a few more color options.
---
6
The Brooks Glycerine 19 is the latest in this range and also perfect for Plantar fasciitis.
The Glycerin has engineered mesh and 3D print uppers.
The DNA LOFT support and the cushioning system are super soft and comfortable.
It has a durable rubber outsole and offers more neutral support.
---
Index Table: Top Rated Brooks Shoes for Plantar Fasciitis
---
---