Below is a list composed of different types of shoes that every woman may need that are most suitable and comfortable for feet that tend to sweat excessively.
These shoes cover a variety such as shoes for everyday use, special occasions as well as for sports and leisure.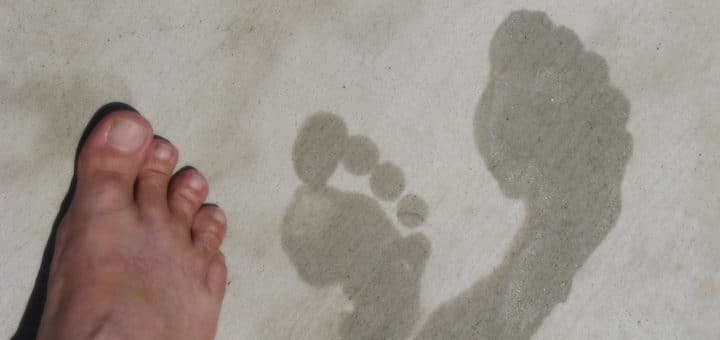 ---
Many women have the embarrassing and uncomfortable ailment that is feet that sweat unduly, this can be caused by many things and can be difficult to maintain.
Sweaty feet are particularly a problem in women that are very active, and they can cause discomfort and odor along with infection from bacteria that may build up.
What Causes Excessive Perspiration
Excessive perspiration can be caused by anything from a hormonal imbalance to environmental or weather circumstances:
Stress: Women who are very anxious and prone to stress you tend to perspire more.
Physical Activity: Especially when done regularly can increase perspiration.
Climate: In certain areas where it is very hot and humid, this can also cause a rise in perspiration.
Hyperhidrosis
In some cases, some women suffer from excess sweating regardless of climate or physical activity, the problem, in this instance, may be a condition called Hyperhidrosis.
Hyperhidrosis is a condition where the sufferers perspire excessively sometimes to the extreme where the sweat will drip from their bodies.
Hyperhidrosis is caused by overstimulation of the sweat glands and can become worse with stress or hormonal imbalance and thyroid disease.
---
Disadvantages of Sweaty feet:
Feet that slip around in shoes because of the sweat can become painful and very uncomfortable.
Feet that sweat in a closed shoe can become infected and have a very unpleasant odor.
You need to keep all these factors in mind if you have feet that sweat excessively when buying shoes.
It is a good idea always to invest in shoes that are comfortable, absorbent and are breathable so that your feet are kept dry.
---
Importance of the correct shoes for feet that perspire
It does not matter what the cause or condition that is causing you to have sweaty feet.
Whether it is because of stress and anxiety, a physical condition, or even if it is from regular physical exercise or the climate of the area where you are living in, it is crucial to have the correct type of shoe for sweaty feet.
Having shoes that can decrease sweat on your feet to keep your feet dry and comfortable will make a huge difference in your quality of life.
---
Reviews: Top Shoes for Sweaty Feet
---
1
These are very stylish and comfortable sandals that can be worn casually as well as for smart casual because of their attractive design. Birkenstock sandals are available in many colors and designs that are all suitable for women who have sweaty feet.
A contoured footbed with a cork midsole for support and moisture absorbency.

The rubber outsole ensures a good grip on different floor surfaces.

Made from extremely lightweight and durable material which improves longevity and decreases strain on the feet.

Have shock absorbing soles that are ideal for feet that tend to sweat.

The material is absorbent and breathable.

The shoe is designed specifically to avoid slipping.

A stylish and fashionable design that will suit any outfit in your wardrobe.

Available in a large variety of colors.

---
2
The perfect athletic shoe for women who love to workout or run without having their feet drenched in sweat.
Breathable mesh material that makes up the upper portion of the shoe to keep your feet dry.

Lunarlon midsole and a cushioned collar that will help to keep your feet dry even if you are not wearing any socks.

Soft, comfortable and durable design with extra cushioning and support.

Durable tread for improved performance and severe wear.

With improved breathability of the shoe, your feet will stay dry even during intense physical activity.

---
3
For warm and cold days, these boots provide you with just enough ventilation to avoid sweat while still keeping your feet warm when needed.
Suede is a highly absorbent material, even more, absorbent than leather, so your feet will remain dry even with excessive sweating.

Suede is a very soft, comfortable and durable material that will conform to the shape of your feet.

Comfortably cushioned shoe with a slight heel to absorb shock.

The peep toe also improves the breathability of the shoe.

An extremely lightweight shoe that reduces tension on your feet.

A stylish and fashionable design that can be worn anywhere for every occasion.

A lace-up shoe for improved stability and breathability.

---
4
The Bamboo Chunky heel is a stunning and comfortable dress shoe that will keep your feet dry and cool when you need it the most.
Breathable and lightweight uppers that aid in absorbing moisture.

A 4 inch and chunky heel for stability.

The non-skid outsole is durable and offers good grip.

A breathable and absorbent shoe that will reduce slipping.

Available in many colors.

---
5
If you are one of those women who enjoy the outdoors especially hiking and roughing it in the bush and around the campfire, then these breathable, water-resistant hiking shoes are a perfect fit.
Lightweight and extremely comfortable design.

Antimicrobial lining inside to protect your feet from germs and infections.

Breathable material to keep your feet dry.

Water resistant.

Feminine and sleek shape for every woman.

Durable and versatile in many different terrains and conditions.

Rated one of the best hiking shoes for women.

---
6
The Ryka Influence is a lightweight and breathable training shoe that is sure to keep your feet dry and fresh throughout your training session.
Very well ventilated and breathable synthetic and textile uppers.

The rubber sole offers excellent grip and traction with its ergonomic design.

The Dual foam insole gives you cushioned support and reduces impact.

This is also one of the Best Shoes for Aerobics for women.

---
7
For a high quality, supportive and comfortable sandal for walking, try the Olukai Ohana with its fantastic features and stunning looks.
Manufactured from materials that are hypoallergenic and safe for your sweaty feet.

The strap is water resistant and comfortable.

The soft knitted lining is comfortable and quick drying.

A gum rubber outsole that ensures good grip and is non-marking.

The high-quality neoprene backer ensures comfort and durability.

An EVA midsole anatomical compression molded for superior support and comfort.

A drop in footbed for better support and stability

also rated as one of the Best Beach Shoe for Women.

Soft comfortable Nylon Webbing.

---
8
A comfortable and lightweight athletic shoe from Asics with a moisture wicking lining to keep your feet dry and fresh.
Mesh and synthetic uppers for better ventilation.

A tough and high traction rubber outsole.

Heel clutching system for a better heel fitting environment and stability.

Duomax support system to enhance stability and support.

A ComforDry sockliner, that is moisture wicking and cushioned for comfort.

Many colors designs to choose from.

---
9
The Birkenstock's famous Cork foot bed does not just offer orthopedic support, but also has moisture wicking and odor control capabilities.
Colorful oiled leather uppers available in many designs, with buckle details.

A Cork foot bed that provides cushioned comfort and moisture wicking, odor control.

Slight Heel and thickness for shock absorbency.

A tough and high grip outsole.

---
10
Another excellent athletic shoe from Brooks that has a moisture wicking lining and breathable mesh design.
Mesh and synthetic uppers for superb,, ventilation and moisture control.

A tough and high traction rubber outsole.

Lightweight and responsive cushioning and support.

A moisture wicking interior lining to keep your feet dry.

---
Comparison Table: Breathable Shoes for Sweaty Feet
---
Conclusion
Do not let sweaty feet get you down, no matter what the cause or condition, there is a perfect pair of shoes for every occasion that is both functional and stylish. There are many different colors and designs of shoes available aiming at the specific function of keeping your feet dry in the most extreme conditions, and not only this but also other features to improve comfort, stability, and durability.
Make sure to choose the perfect design to meet your needs and requirements best.
The shoes as mentioned above are some of the best available shoes in their ranges especially for women who suffer from excess perspiration. They all have fantastic ratings and have been tried and tested by many women.
---
---