So you have the perfect long dress, but no shoes to wear with it.
Well, do not fret, as we are here to help you find the best shoes for long dresses to compliment your style.
There are actually so many shoe styles that really look great with a longer-length dress.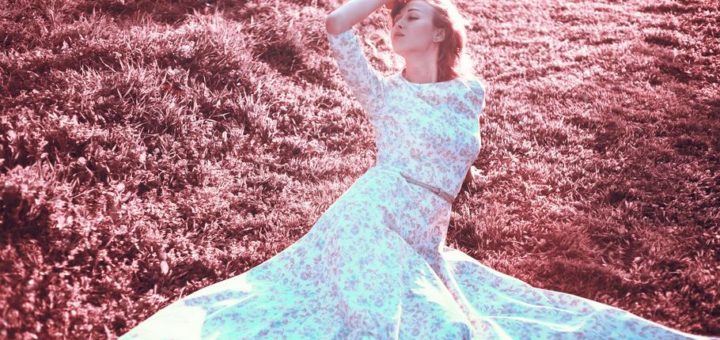 ---
Should Your Shoes Show with a Long Dress
Well, technically, a long gown or dress should barely show your shoes if you have noticed with the long gowns worn by Disney princesses, but those rules are meant to be broken.
To get the best of both worlds, you choose a shoe design that shows only half of the shoe when wearing your long dress. You want your shoes to show and not quite your ankles.
If you have a great pair of shoes, you also want to show them off a bit.
However, nothing looks tackier than a long dress with shoes that stick out like a sore thumb, and you still want to keep the mystery going a bit.
So, all in all, yes, a bit of shoe should show, and also, you do not want to step on and fall over a long dress. But generally, make sure that the dress still falls mid-feet or at least completely covers your ankles.
---
Shoes Styles for Long Dresses
Here are a few shoe styles that are ideal for wearing with long dresses and gowns;
Strappy Flat Sandals – If you have a long dress but are scared that it is not long enough, opt for flat shoes or sandals. For those hot summers, a pair of strappy flat sandals look really feminine with a long dress, and you still keep the length you need.
Kitten Heels – Need a little bit of height and lift for a long-length dress, then try a kitten heel sandal or court shoes style. The slight and thin heel is feminine and ideal for dressy situations and formal occasions. It adds a bit of height without showing too many shoes or ankles.
Wedges – A wedge sole ankle boot, sandals, or shoes offers some more height when you have a very long dress that falls almost on the floor. The wedge sole provides height and is also a more casual heel design for all occasions.
Pumps – Pumps are one of the most versatile shoe styles on the planet, and they work well with a long dress in turn. Opt for a heeled pump for formal events and very long dresses and flat styles for casual wear and dresses that are not too long.
High Pointy Heels – High stiletto or pointy heels are ideal for formal occasions. You get a variety of shoe and sandal styles with high heels. They are perfect for those very long dresses, ad if you want to show off a bit more of your dress.
Block heels – Block heeled shoes and sandals also go well with long dresses; they are likewise a bit more formal in style and offer much height.
Low Heels – Shoes with a lower heel are ideal for less formal occasions and if you feel that your dress is not long enough.
Espadrilles – Espadrilles look fashionable and very casual with a casual style long dress.
Mules – Mules are another casual favorite to wear with a long dress. They slip on and off easily and come in many styles and options.
Sneakers – Canvas sneakers look fantastic with a casual long dress. You can also choose from the regular or platform sole designs for a bit more height.
---
Features of a Good Shoe for Long Dresses
Uppers – The shoe styles we have chosen may have leather, textile, genuine or faux leather, plastic, or even jute fabric uppers.
Comfort Features – A padded footbed, foam or memory foam cushioning, and a foam or supportive midsole may be there for comfort and support. Some shoes offer a contoured design footbed or arch support for better support and stability.
Heel Height and Styles – Different heel heights such as low, medium, and high may be acceptable, as well as heel style such as a stiletto, kitten, wedge, or block heel design. You also get flat sole designs that are perfect.
Sole – The sole may be synthetic or rubber, with a flat or platform design.
Options – Most shoe brands and models are available in more color options, and you can choose from sizes and widths.
---
Reviews: The Best Shoes for Long Dresses
These are some great shoe styles and models to wear with a very long length dress;
---
1
The Dr. Scolls ankle boots are not only a great design to wear with a long dress, but they are also very comfortable.
The boots are ankle length and have a sleek design wedge sole.
They have a cushioned and supportive insole and midsole for shock absorbency.
The boots are designed for comfort and proper foot support.
There are also more neutral color options available to you.
---
2
The Steve Madden Bobbi sneaker has a flatform design sole that gives you just that little bit of extra height.
They are ideal with very long dresses that seem to drag on the floor.
The sneakers are more suited for casual wear.
They have a synthetic sole and canvas upper, and there are some more colors available to you.
---
3
Dansko is another stylish and comfortable brand in women's shoes. That is why I chose their mule for the mule selection.
Mules are great for a more casual option with a long dress, and they are a flatter sole design.
These mules from Dansko have genuine nubuck leather uppers treated with 3M Scotchguard for stain resistance.
Inside is a textile lining for odor control, and there is a dual-density leather-lined EVA footbed with memory foam cushioning.
The outsole is a patent-pending EVA for durability.
---
4
The Dream pairs Open Toe Ankle Strap dress shoes have a tall block heel for formal occasions and very long dresses.
The sandal is available in a few neutral colors for your choice.
The uppers are soft nubuck leather with elastic straps that stretch and flex.
The four-inch block heel is sophisticated and provides some height.
---
5
Another excellent ankle boot addition to going with your winter long dress is the parallel double from Skechers.
The uppers are genuine leather, and there is a Bio-Dri interior lining.
Inside is a comfortable memory foam insole and a shock-absorbing midsole.
The sole is synthetic and very durable.
---
6
One of my absolute favorites for casual wear with a long dress is the Converse Chuck Taylor All star ranges.
This sneaker looks casual and is the general low sole design for long dresses where you do not want to show too much shoe.
They are available in neutral colors and pastels.
The sneakers have canvas uppers, a lightly padded insole, and a thick and durable rubber outsole.
---
Index Table: Top Rated Shoes for Long Dresses
---
---