Back pain is most likely one of the most common ailments around today. Back pain can also be anything from a sharp pain now and again, to a dull aching pain that persists all day.
There are so many reasons and causes to back pain, however one cause and also remedy for relief can be your footwear.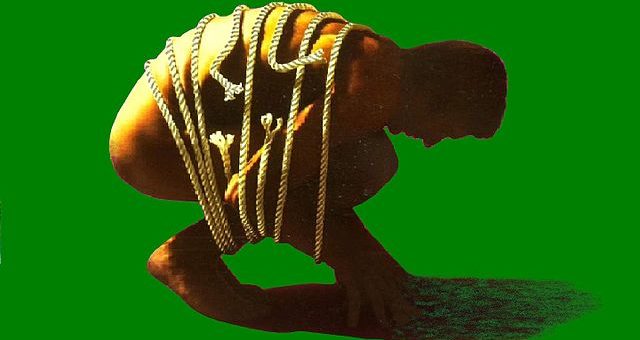 ---
Why the Right Shoes are Important for Back Pain
From the beginning that you could walk, your feet have provided the basis for your entire body to rest on when walking, standing, or running.
When you wear unsupportive footwear that does not fit well, there is a chain reaction from your feet, to ankles, knees, hips, and ultimately and mostly to your back.
Without the right support in your shoes, you may have an incorrect posture and spinal alignment when standing or walking; there may also be no impact absorption from your shes which in turn means the impact on your joints and back./
All of this together works to cause and aggravate back pain, so you see, the right footwear could indeed make a vast difference.
---
Tips for Choosing the Best Shoes for Back Pain
When you choose your next pair of shoes to alleviate your back pain, keep these characteristics into consideration;
Arch Support – The right arch support helps to disperse body weight evenly and reduces the impact on the other areas of the feet, which may, in turn, affect the joints. Make sure that you know if you have a low, neutral, or high arch and inset in shoes that cater to your specific arch type as this is very important for you to get the right type of support.
Cushioning – Cushioning in any shoe is key to disperse and absorb impact when you walk or run, attenuating it away from your feet and joints. In this case, depending on your arch type, the cushioning will also vary. Heel and forefoot cushioning is most important, which are the main areas that usually take the impact. Cushioning can consist of Gel insoles or heel cushioning, a cushioned or padded footbed, or an EVA midsole.
Avoid Flat Shoes and High Heels – I really cannot express this fact more flat shoes offer absolutely no support, and a high pointed heel concentrate all the weight of your feet either on the forefoot or a small area on your heel. STAY CLEAR of these heel types at all costs if you have back pain.
Get The Righ Fit – If your shoes do not fit properly other muscles in the body will try to compensate, and you will suffer even worse back pain, Not to mention, chafing, blisters, callouses, and Bunions which may all result from shoes that are too big or too small.
---
Features of a Good Shoe for Back Pain
An EVA cushioned midsole for shock absorbency.
A cushioned insole or footbed and GEL forefoot or heel cushioning.
Breathable and comfortable fitting upper from mesh, leather, or textile materials.
A durable and protective rubber outsole with a slip-resistant tread.
Good arch support and stability features to prevent excessive pronation and allow for better posture and alignment.
---
Reviews: The Best Shoes for Back Pain
Below are some of your best options in comfortable and supportive shoes for back Pain;
---
1
Dress Shoes for Back Pain
The Orthofeet vera and Gramercy are two gorgeous Dress shoe styles with the perfect support and comfort features to alleviate and prevent back pain.
The Orthofeet Vera is a stylish and elegant women's dress shoe in a Mary Jane design with the popular BioHeels from Orthofeet that offers extra stability and support in a low and comfortable heel.
The Gramercy for the Gents is an Oxford lace-up shoe style that is fashionable and sophisticated as a men's dress shoe.
These shoes are designed to address issues such as heel pain, back pain, plantar Fasciitis, Bunions, and other foot deformities.
Extra-depth and wide toe box design for the perfect fit and to accommodate orthotic devices.
An Orthopedic Air-cushioned and anatomically designed arch supportive footbed.
Cushioned for comfort with a shock-absorbing midsole.
---
2
The Vionic Holbrook and rest Skyler are two comfortable slide sandals that offer exceptional cushioning and support, which is ideal for individuals who have back pain.
The Vionic Holbrook is a light brown leather men's slide sandal with contrasting brown cross leather straps on the uppers.
The Vionic Rest Skylar is a lady's slide sandal with double straps, an adjustable buckle feature, and availability in a black or Gold cork pattern for the uppers.
Soft and supple leather upper straps that are adjustable and have a smooth lining.
Features the Popular Orthaheel cushioning and shock absorbing technology.
Easy slip-on and off the design and genuine leather uppers.
---
3
Walking and Running Shoes for Back Pain
The Gel-Nimbus from Asics is one of their best running and walking shoe ranges that offer optimal support for almost all foot types and shapes.
Soft and comfortable fabric and synthetic upper that is lightweight and breathable.
FlyteFoam Propel Technology for bounce-back energy and cushioning.
An AHAR high abrasion resistant, durable rubber outsole, and reinforced heel and toe.
Reflective materials for nighttime.
A Heel clutching system for improved support, stability, and ankle protection.
Three Midsole technology with 3mm of additional height in the women's model for release of Achilles tendinitis.
---
4
The Hoka 1 Bondi 7 is another superb addition in running and walking shoes for back pain, with Stability technology for flat feet and overpronation.
Available in many color and pattern options in the men's and women's' model.
Synthetic and leather uppers are lightweight and breathable.
A Lycra comfort heel design for enhanced support and fit.
The tongue and collar are padded for a more comfortable fit, and there is a moisture-wicking fabric lining.
The durable rubber outsole has a Rocker design for optimal stability and motion control.
Inside is comfortable and cushioned Ortholite Footbed.
---
5
The ISO 2 from Saucony offers continuous cushioned support and comfort to alleviate back pain and foot pain effectively.
Available in three color selections for men and two color options for women.
Textile and synthetic upper that is lightweight and breathable.
There is an EVERUN topsoil that ensures conscious plush cushioning.
The mesh uppers are engineered for the optimal dynamic lightweight fit.
A Foundation platform design for a fuller volume all overfit.
The durable rubber outsole offers excellent traction.
---
6
The Brooks Adrenaline GTS 20 model is one of the latest in their running and walking shoe ranges with an enhanced fit and support technology.
Available in different widths and color options.
Ideal for all arch types and protection of injury-prone areas such as the knees and ankles.
Guide rails that help you move comfortably without injuries.
A Cushioned and protective footbed.
The BioMoGO cushioned insole has a soft and comfortable DNA loft and offers excellent underfoot response and durability.
A modernized 3D fit print upper construction and durable and high traction rubber outsole.
---
7
Walking Sandal for Back Pain
The Yucatan is the ideal outdoor walking sandal for back pain, with comfort and stability technologies to improve and prevent back pain.
The Yucatan has leather and textile upper for a smooth and comfortable feel against the skin.
The footbed is contoured for ultimate support and cushioning for shock absorbency.
There is a Dual-density design in the footbed for stability and Receptor technology for more dynamic support.
A durable rubber outsole offers good slip resistance on outdoor and indoor terrains.
---
8
The Saucony Zealot is a cushioned and comfortable running shoe that seems ideal for back pain.
The uppers consist of FLEXFILM lightweight and breathable materials, with an ISOFIT inner sleeve for a comfortable sock-like fit.
There is and Everun single for cushioned comfort and a Flexible shock absorbing Tri-Flex outsole with a rubber tread.
There is also SRC Impact Zone cushioning to absorb shock reducing strain on the back and joints.
---
9
Walking Shoe for Back Pain
The New Balance we have the 680V6 offers excellent shock absorbency and cushioning to relieve the impact on your back and joints, reducing back pain.
A comfortable and cushioned walking shoe from New Balance which will help alleviate and prevent back pain.
The Injection Molded Midsole from EVA and the ABZORB cushioning technology offers extreme shock absorbency and cushioning, reducing tension on your back, feet, and knees.
The No-Sew design mesh and synthetic upper offer a comfortable and non-limiting fit.
There is also a rubber outsole that offers a stable and reliable platform on most surfaces.
---
Index Table: Top Rated Back Pain Shoes
---
---