Italian Shoes are admired fir their extreme elegance and unique style, and it is an exquisite delight to own a pair.
There are so many exceptional brands out there, and today we will discuss some of the Best available Italian shoe models from these top brand names.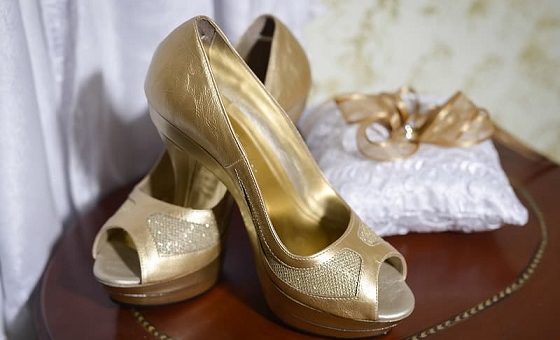 ---
What makes Italian Shoes so Distinct
So what exactly makes the Italian shoe so much different from the English or American shoe, and why the huge fuss?
Well, Italy has a very long-standing tradition in craftsmanship, particularly in Leather goods. There are many shoe factories, and shoe makes in Itlay, and Italy holds some of the largest markets of Bespoke and Custom design shoes that are so much different from factory-made shoes,
The one thing that almost every Shoe Maker in Italy has is an excellent Eye for a good last when it comes to shoe designs, even in the smaller, less populated areas of Italy.
Shoemakers use of some of the finest materials with the most intricate and delicate craftsmanship procedures to give you luxury shoes that are unique, comfortable, and of exceptional quality.
---
Italian Shoe Construction
Even so, let's go a bit further into the construction of an Italian shoe;
The Leather – Italians are some of the best leather tanners in the world, and because of that, most luxury shoes are made of Italian leather. In Italy, you will find entire towns dedicated to leather tanning, and the craft is still very much alive even today. So when you look at a quality pair of Italian shoes, they will usually have a hand-burnished Patina with light and dark areas, making them seem more alive.
Construction Methods – Most Quality Italian Shoes are either Blake stitched in Blake Rapid Stitched, some newer models, use machine-made Goodyear Welt stitching similar to Blake. This is the very durable and quality stitching method used to attach the different parts, as well as the sole of the shoe.
Quality – In terms of Quality, Italian shoes are quite expensive as they are of exceptional quality. Then there is also the Goodyear Welt Machine welted or Blake Stitched quality manufacturing, of which the price is reasonably similar. What matters most is the design of the last. Italian shoes are designed for style and elegance and not quite for heavy-duty wear. Therefore they may not last as long.
---
Features of a Good Italian Shoe
Uppers – The upper of an Italian shoe can comprise of genuine leather with a suede or patent finish. Some models feature velour uppers and fur trimmings.
Insole and Midsole – The insole is usually also leather or synthetic material and may be lightly padded for comfort. The midsole is thin and durable if there is a midsole.
Sole – A leather, synthetic or rubber sole can be used.
Heel – As most Italian shoes are dress style pieces they will have either a high pointed or block heel, a similar medium heel, or a flat sole.
Decorative Details – Additional details such as embroidered patterns, rhistones, fur trim, and bows or gems may be attached to Italians shoes for added e;legance and style.
---
Reviews: The Best Italian Shoes
These are some of the most gorgeous and classy Italian shoes available for ladies;
---
The Salvatore Ferragamo Vera Bow Pump is feminine and comfortable, as well as ideal for all occasions.
The Vera can be obtained in either a black, red, or beige Patent Leather option.
There is a bow detail on the upper for decoration.
What makes the Vera so versatile is the lower heel, which adds sophistication and more casual touch.
Inside the Vera are a comfortable lightly padded footbed and leather insole.
---
2
From Paris, Texas, we have this absolutely gorgeous High heeled Italian dress sandal.
The Upper consists of Snakeskin in a Royal Blue color.
There is also a leather design sole.
The sandal has strappy upper and a tall stiletto heel.
You will surely make a statement in these bold snake leather sandals.
---
3
The Gia Couture slippers have a flat the sole and decorated upper with an embroidered flower.
The upper consists of a luxury fabric in a black color option.
On the upper, there is an embroidered red and pink flower for decorative detailing.
There are a durable leather sole and a very slight heel.
The shoe is also a slip-on design that is easy on and off.
---
4
From Santoni, we have this stunning Heeled Moccasin with a Two-Tone color design.
The upper consists of durable leather in a rich reddish-brown and black two-tone color.
The toe has a moccasin style and fringe details for decoration.
There is a thick block heel that is very high and sophisticated.
The Sole is a contrasting tan color similar to the inside of the shoe.
---
5
The Bruno Magli is an elegant and classic Italian leather style shoe.
The upper consists of the finest quality genuine leather.
The Swooping upper design also has a Calf hair bootie that reveals a tiny peek of the arch of your feet.
The sole is likewise constructed of durable genuine leather.
The heel is a medium of 3.75 inches high.
---
6
The Coriano has an elegant style and sophisticated high heel.
The Upper is a black Velouts that is ankle length.
There are a pointed toe design and a leather comfort insole.
The Heel is very high and a medium thickness with Gold contrasting color.
The heel is 4.25 inches high.
---
Index Table: Top Rated Italian Shoes
---
---