Wearing proper walking shoes for walking that fit comfortably and properly can help to protect your feet against injuries. It will also prevent issues such as heel pain, chafing, corns, and callouses.
The best Hoka One shoes for walking offers you a range that will provide comfort and an ideal fit for walking.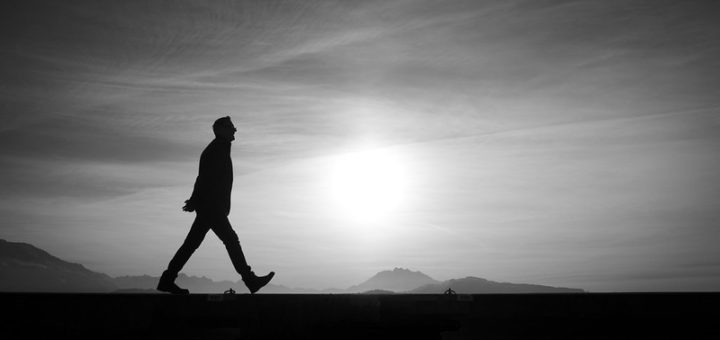 ---
Why You Need Proper Walking Shoes
Walking is an excellent low-impact and easy form of exercise. It can help improve your circulation, support your joints, and reduce body fat, among many other benefits.
Going for a walk can also help to keep you mentally sharp, energized and to decrease stress in the long run, it may likewise improve your sleep patterns. Walking today is considered just as much a form of exercise running and jogging.
For these reasons, if you like to take regular walks or maybe have an occupation or hobby that involves plenty of walking, one of the most important considerations is the health of your feet and body, for that matter.
The impact walking has on your feet will also affect the rest of your body and joints. That is why proper support and cushioning in a walking shoe are required.
Where and how you walk likewise plays important roles in what types of walking shoes you choose, if you mainly walk on roads, you can opt for road walking shoes, and if you walk on outdoor trails, it is important to get a trail-specific shoe, as they offer better grip on uneven terrains.
A proper fit is everything as you do not want your walking shoes to squeeze and cramp your feet and even less to slip and slide, causing chafing and blisters.
The Hoka One Range of Walking and running shoes, which you can also use for walking, are ideal for fit, support, and options for different walking terrains.
---
Can You Use Running Shoes for Walking
As I have mentioned, you can actually wear running shoes for walking if you get the right features; however, it is better to choose a proper walking shoe.
Here are how a walking shoe differs from running shoes;
Walking Shoes – The fit of a walking shoe is designed for specific strike and walking movements. When you walk, you walk heel first, and therefore, you need proper heel cushioning or a full-length cushioning system. Generally, walking shoes are more flexible and slightly more lightweight than running shoes. However, some running shoe models still offer good flexibility and are lightweight enough for walking. Walking shoes allow you to walk around different surfaces easier than running shoes, particularly because they weightless.
Running Shoes – Runners usually run striking with the ball of their feet first, which means they need a fit and cushioning that acco0modates for this type of motion and strike. Running shoes may be more rigid and stiff, especially stability and motion control models. They also tend to be slightly heavier. So if you opt for a running shoe, a lightweight and neutral running shoe will work best unless you need added stability. Running shoes are generally designed either for even roads and surfaces or trails, and they will not accommodate both.
---
Features of a Good Hoka One Shoe for Walking
Uppers – The Hoka one Running and walking shoes ranges usually have either breathable mesh uppers or leather uppers. They may be open engineered mesh or Updated mesh with TPU or 3D print overlays for structural integrity. Some offer more locked down support in the midfoot and a tighter fit, while other models are a more relaxed fit design.
Midsole – For the Midsole, you can either have responsive energizing cushioning more balanced, stable cushioning, or maximum plush cushioning in the Hoka range, depending on the shoe model. Cushioning is usually a full-length compression-molded EVA midsole or lightweight foam midsole, or a Profly design layer cushioning midsole.
Technology – Some technologies I have noted in the Hoka One walking and running shoe range for walking include that internal heel cup for a locked-down fit and the J-Frame design for stability. Then you also get some models that have a beveled heel design for smoother movement.
Tongue and Collar – I love the memory foam collar for ankle support in some of the Hoka One shoe models. You also get a breathable gusseted tongue or anatomical fit tongue that is not uncomfortable in other models.
Outsole – There are two outsole types in the entire Hoka One range, the Late Stage Meta-Rocker Sole and the Early Stage Meta-Rocker Sole. The road design shoes have a rubber outsole, and some models have additional zonal rubber placement for support. The trail walking models have either a Vibram rubber sole with Mega grip rubber for grip on wet and dry terrains or a lug treaded rubber sole.
Options – Hoka One Shoe models for walking come in a range of size, half size, and width options, as well as colors to choose from, depending on the specific model of the shoe.
Fit – Some Hoka One Walking shoe models will generally have a wider foot frame for a more accommodating fit. The Hoka One shoe range generally offers what they call a bucket seat fit that cradles your heel and embeds the foot securely into the midsole.
---
Reviews: The Best Hoka One Shoes for Walking
Here are our top choices in the best walking shoes from the Hoka One brand;
---
1
The Uppers are lightweight open engineered mesh.
There is a memory foam collar for a more comfortable fit.
The midsole consists of compression-molded EVA for cushioning,
The heel is slightly beveled for smoother transitions.
The sole is an early-stage meta-rocker sole consisting of durable rubber.
---
2
There are arch locked wings for better midfoot stability, and lightweight open engineered mesh uppers,
there is a molded Ortholite sockliner for comfort and an EVA midsole.
The J-Frame midfoot foam provides better stability and pronation control.
The heel has a moderate level, and there is a meta-rocker sole of late stage.
The outsole is durable rubber with zonal rubber placements for durability.
---
3
The Uppers are open engineered mesh, and there is an alight gusseted mesh tongue.
The midsole is a full compression-molded EVA, and there is a moderate heel bevel.
The outsole has an early-stage meta-rocker design and consists of durable high traction rubber.
The design offers full ground contact and stability.
---
4
The uppers consist of dual layers of mesh for balance support and stability.
There is a textured TPU toe for reinforcement.
The EVA midsole is oversized for cushioned support, and there is CMEVA foam.
The sole has an early-stage meta rocker design and a lug trail terrain tread.
The podular outsole is even more stable on outdoor terrains.
---
5
Firm Support Walking Shoe
The uppers are engineered mesh that is highly breathable.
The sole is an early-stage meta-rocker design with a rubber construction.
There is a stable J-Frame foam design in the midfoot for pronation control.
The shoe also has a more flat-waisted geometry for stability.
This is an ideal shoe for persons who overpronate.
---
6
In this model, the uppers are water-resistant full-grain leather.
There are black or white color options available.
The shoes have a padded memory foam collar and a locked-in fit.
The midsole is a full-length EVA for cushioning.
The sole has an early-stage meta rocker design and consists of a highly slip-resistant rubber.
---
Index Table: Top Rated Shoes for Walking
---
---