Whether an avid player or just a collector of Basketball shoes, the basketball shoe is a comfortable, high performance, and fashionable shoe for everyone.
Deciding on the perfect pair of basketball shoes for your needs, I have a few Pro Tips and listed some of the best models and Brands in Basket Ball shoes today.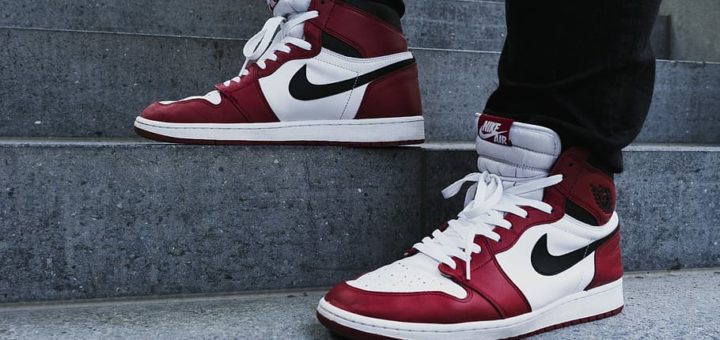 ---
Why You Need a Good Basketball Shoe
So as said before, you may need a good pair of basketball shoes as a player, or maybe just for fashion and comfort.
The right pair of Basketball shoes can help to improve your game and provide you with much-needed comfort and support, and Basketball shoes can be divided into three categories, a High Top, Mid Top, and Low Top design, each which has its own benefits and is your own preference.
Good Basketball shoes are designed for all the elements and risks that come with the game individually. Therefore no other sneaker or athletic shoe type can perform like a proper BasketBall shoe.
---
The Basketball Shoe Anatomy
To understand why a Basketball Shoe is so unique you need to look at the Anatomy of a Basketball Shoe in all its Glory;
Uppers – In the Upper, you have a choice of High Low or Mid-top designs, the High top being more popular because it offers better ankle support. Most basketball shoes have a lace-up closure, although many have an additional or only a Hook and Loop closure or zipper closure.
Midsole – The Midsole of a Basketball shoe has ample cushioning in a foam, usually EVA or compressed EVA, which is the most lightweight.
Outsole – Good Basketball shoes come with a flat and wide outsole with no heel to toe drop. The outsole mostly consists of thick and durable rubber with high traction tread.
Sizing – When it comes to sizing, there is a big difference between Male and Female sizes, usually one and a half sizes larger in men's. Therefore women need to stick to a Basketball shoe that is designed for ladies and not men.
Aesthetics – Basketball shoes are used as a fashion statement as well as sports shoes today, so the aesthetics are important. A style and color that matches your personality can make a statement whether on or off the court.
---
Features of a Good Basketball Shoe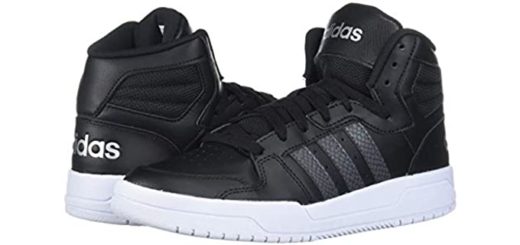 Quality – Consider the quality, particularly if the shoe is for Playing and not just fashion wear. You want a durable and high performance shoe with the right features, so stick to a good quality brand.
Body Type – Look at the support features according to your body type. If you are taller and heavier in the weight, you need better support that is more stable.
Cushioning – Cushioning such as EVA in the midsole and a cushioned insole provides shock absorbency and comfort. Additional Heel and Forefoot padding help to protect these areas against impact when landing from a jump.
Outsole – A rubber outsole with a Hexagonal or Herringone patterned tread is ideal for better traction.
Materails – Leather and Synthetics are mostly used in the upper, with rubber for the outsole, and EVA foam cushioning.
Flexibility and Firmness – There should be some flexibility in the medial area yet not too much, a stiffer sole is also recommended.
---
Reviews: The Best Basketball Shoes
Below you will find some of the top brands and models in Basketball shoes designed specifically for women;
---
The Adidas Hoops 2.0 is a top favorite when it comes to Basketball shoes fro ladies, from a top brand name.
The Adidas Hoops 2.0 is available in different neutral white and black color selection.
The rubber sole is shock-absorbing and ensures excellent traction.
The shoe ha a hardwood inspired design and minimalist features.
There is a cushioned EVA Sockliner that is die-cut for comfort.
You will have optimal stability in a regular fit.
---
2
The Nike Lebron is a Low Top Basketball shoe with the popular Air Cushioning and a durable high traction rubber sole.
The uppers are a durable leather with a pull tab for easy on and off, as well as a stretch collar that expands for easy entry.
There are a few color options available in the Lebron.
There is also and Air Cushioned high rebound footbed for comfort and shock absorbency.
Articulation in the shoe helps you to flex your feet on and off the court.
---
3
The Wiltena Women's basketball shoe is a fashionable and versatile sneaker ideal for beginners or just as fashionable footwear.
The rubber sole has an elastic convex-concave textile design for better support and grip.
For the uppers, synthetic leather is used with small venting holes for breathability.
The design is durable and comes in many fashionable colors and patterns from which you can select.
Inside there is a textile lining that is soft against your feet as well as a cushioned insole and EVA Midsole for shock absorbency.
---
4
The Under Armour Miler Pro gives a more boot-like the fit and has very lightweight uppers.
The perfect Basketball shoe for Professionals avid players.
The uppers are light and breathable with engineered knit material that is form-fitting.
There is and External heel Counter for locked-in support and structure.
Strategically placed perforations in the upper add even better ventilation properties.
---
5
The Nike Hyperdunk is a trendy and much sought-after Basketball shoe for ladies.
The design is a Hight Top cut with a secure lace-up system.
The upper consists of genuine suede leather with a soft feel and smooth interior lining.
The footbed is lightly cushioned, and there is an EVA midsole for shock absorbency.
The thick rubber outsole offers excellent traction and durability.
You can also choose from a large range of color options in the Hyperdunk.
---
6
I highly recommended the Entrap Basketball Mid Boot from Adidas for ankle support and protection if you have weak ankles.
A Padded ankle design support and protects your ankles, along with the Mid boot structure of the shoe.
The upper consists of coated synthetic leather and mesh materials for breathability.
There is a durable rubber outsole for traction and a shock-absorbing EVA midsole.
The design offers a more regular and comfortable fit.
You can likewise choose from a few neutral color options in the Adidas Entrap.
---
Index Table: Top Rated Basketball Shoes
---
---