Whether you are replacing worn-out old shoelaces or want a different color, shape, or size in shoelaces, your Asics shoes deserve the best shoelace options.
Asics® has minimal choices in shoelaces, and therefore I have researched and found some excellent shoelaces in alternative brands that will work just as well for your Asics athletic and work shoes. So, today we will be looking at some Asics Shoe Laces and Better Replacements for their shoelaces.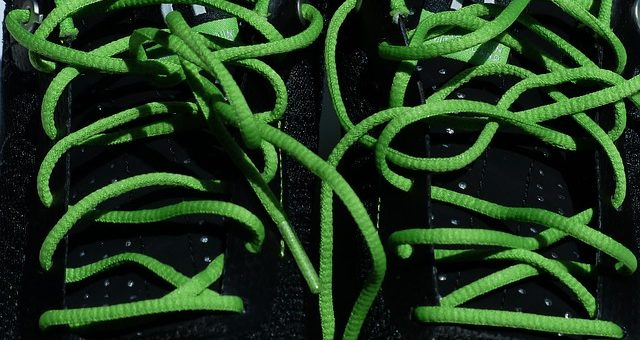 ---
Why Get Replacement Laces for Your Asics Shoes
Color Change – Some of us are just a bit more extravagant and exuberant at heart, and you may want a pair of bright neon or bold-colored shoelaces for your favorite pair of Asics shoes. On the other hand, you may wish for shoelaces a bit more modest or classic styled and colored to match with your Asics shoes. Whatever the reasons, a color change is always something different and gives a new flair to your old or even newly purchased Asics shoes.
Extra Length – Some individuals like a standard length shoelace or even a shorter length shoelace, while others prefer longer. You can choose different lengths in shoe laces to suit your preference and personal needs to adapt your Asics shoes as you wish.
Increase or Decrease Width – You can get a tighter or looser fit on your Asics shoes by either getting shorter laces and tying your shoes much tighter. Or you can increase the width of your Asics shoes with a much looser lacing; thus, you may also require longer-length laces.
Worn Out – The most logical and important reason, however, to get new laces for your Asics shoes is because the old laces on your Asics shoes have become worn out and no longer function properly or look good. A new pair of laces will improve your Asics shoes' fit, and along with a good cleaning of your old shoes, will give them a bright and brand new appeal.
---
Some Different Types of Replacement Laces for Your Asics Shoes
Besides different lengths and colors, there are many other structural, material, and feature differences in shoe laces that you should consider; here are just a few;
Here are few Types of laces you will find;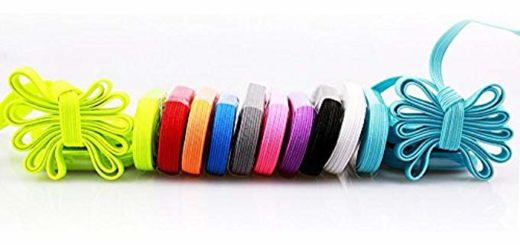 Flat – Flat laces have a flat shape and usually come with a front tie nub. Flat laces are ideal for wearing sneakers, athletic shoes, boots, and even everyday casual shoes. However, I will not recommend flat aces for formal shoes. You most likely also have noticed that your Asics shoes already boast a pair of casual style flat laces originally.
No Tie – The no-tie lace does not have the hard plastic nib at the end of the lace, making it easier for you to get the laces through the holes. These types of laces usually are more elastic-styled laces for athletic and casual shoes.
Round – The round lace comes with a tie and is your more formal styled lace that can come in different sizes from very narrow to thicker. These laces are usually designed for formal and dress shoe types, but a thicker pair should work well for your Asics athletic shoes. This lace type, designed for dress shoes, mostly comes in black or brown options, so it is your best choice if you need darker colored laces.
Lock Laces – The Lock Lace is a no-tie lace system that you can use to easily change any pair of athletic shoes into a slip-on shoe. This lace type conforms to the shape of your foot and flexes and stretches so that you will get a more customized fit. The Lock lace was initially designed for triathletes to decrease their transition time a great deal and create a shoe that you can put on faster without having to tie laces.
Oval – Almost similar to the round lace, this is a much more versatile and a bit wider-shaped lace ideal for formal, casual, and athletic shoe styles. The Oval lace comes in many color options and is an excellent choice for your Asics shoes with their semi-wide shape.
Colors – And here it is, the fun part, yes, you can find laces for your Asics shoes in any color imaginable, even patterned laces if you choose. This allows you to personalize your Asics shoes to your heart's content; you can even change your laces for a different style every time.
---
Features of a Good Asics Shoe Lace and Better Replacement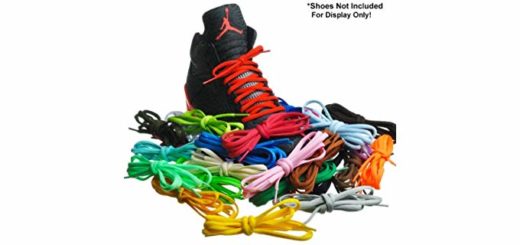 Options – Different width and shape options available. Different color choices.Tie or no tie option.Elastic or none elastic option.
Construction – It is durably made from polyester and other durable materials.
Good Quality – High quality construction.
---
Reviews: The Best Asics Shoe Laces and Better Replacements
Here are some of the best-designed shoelaces for your Asics shoes and some superb Replacements;
---
1
The OrthoStep Laces are a great replacement brand for your Asics, it is a flat styled lace with a tie, available in many color selections.

Flat athletic style lace that is 8mm wide.
It comes in two pairs, four laces, so you have an extra pair.
Many color options are available.
High-quality design and materials and ideal for sneakers, athletic shoes, boots, and shoes.
---
2
From Miscly, we have the more formal styled round laces that come in three pair packs and different length variations.
Sturdy and strong construction and made from high quality and durable materials.
A round lace with a tie that comes in five different length selections.
Some color options are available, but they are more neutral.
Ideal for your black or white Asics sneakers that have a more formal style.
It comes in a set of three pairs of laces for extras.
---
3
The Expand is a highly flexible and wide sports and athletic style lace that comes without a tie at the ends.
A wide and flat 0.4-inch lace that is elastic and eliminates the need to tie your laces.
Adjustable for the most comfortable fit.
The DB system locks your laces securely in place so you can slip on your shoes when needed.
High-quality construction and very durable.
It comes in plenty of colors, from neutral and bold to neons and whites.
---
4
From Lock Laces, we have another Toe Lace Option, which transforms your shoes into an easy slip-on and off design. These laces will work perfectly on any Asics shoe model.

Flexible design that stretches and flexes with your feet for a customizable fit.
It is made from high-quality, durable materials.
Very easy to install and to use,
It comes in plenty of color options to choose from.
---
5
Birches is a quality and well-known brand that designs some of the most classy and finest quality laces.
The Birches laces are made from 100% soft and durable polyester.
Available in 27 vibrant color selections as well as four different lengths to choose from.
An Oval-shaped lace that is ¼ inch in width and the perfect size for your Asics shoe.
Come in one pair of durable and quality laces.
---
6
From Asics Brand, we have their Universal laces, which may not be preferred by many, but for those who want to stick to their brand, here they are!
Signature Asics designed laces that replicate their standard shoelaces.
It is made from 100% durable polyester.
It comes with a tie-up function.
Available in a black, white, or neon green color option only.
One size available only.
---
Index Table: Top Rated Asics Shoe Laces and Better Replacements
---
---