Cross-training is a fun and effective routine that you can use to spice up your regular exercise routines and entails many different aspects and elements.
However, Cross Training requires a slightly specialized and more versatile shoe type to ensure you the best comfort, protection, and performance.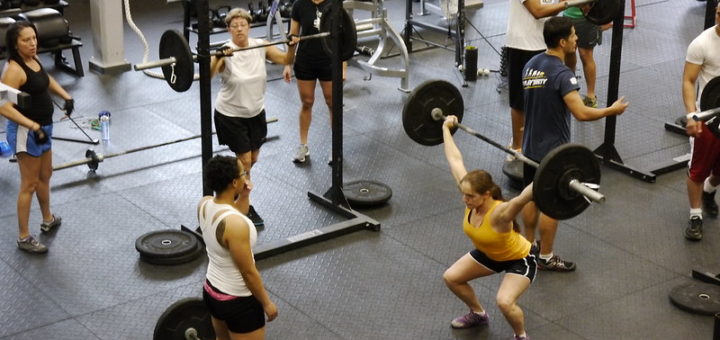 ---
Cross Training and Its Benefits
Cross Training is an exercise routine that uses several modes of training to achieve specific components of fitness.
Reduces Risk of Injury – Because with Cross-training Routines, you are spreading the cumulative level of orthopedic stress over different and other muscles and joints; you can exercise more frequently and for longer periods without excessively overworking predominantly vulnerable areas of your body, such as the knees, hips, back, shoulders, elbows, and feet. So, all in all, there is less repetitive stress and less chance of overuse injuries occurring.
Enhances Your Exercise Adherence – This statement refers to your ability to commit and persevere with an exercise regime. Because Cross Training is more entertaining and mixes up so many different routines, it never becomes boring, and you are not likely to get fed up or bored. Similarly, the routines can be easy or as difficult as you want them to be and adaptable enough to attain your goals at your own pace.
Improves Your total Fitness – Cross-Training includes many activities that help you develop muscular fitness and aerobic conditioning and toning, along with cardiovascular exercises. Your muscular strength will significantly improve along with endurance, which are two key aspects of fitness.
Faster and more Efficient Weight Loss – Exercising at a lower intensity level for longer is particularly effective for individuals looking to lose weight and burns a significant amount of fat. Therefore, doing two or more Cross-training routines for around half an hour or more can effectively burn fat and calories.
---
Why Do You Need Specific Cross Training Shoe
A Cross-Training shoe is not a regular sports shoe designed for a specific sport but rather an athletic-style shoe designed to cope with an extensive range of physical activities.
While Cross Trainers may have many similar characteristics to running shoes, they offer so much more than just an ordinary running shoe. All in all, Cross Trainers are a Jack of all trades in the athletic shoe industry;
Materails – Cross Training Shoes have significantly stronger and longer-lasting materials that can stand up to tough wear and tear. This, in turn, can mean that the shoe may be a bit heavier and that less attention is given to the cushioning and comfort features, though this is not necessarily the case when it comes to the Asics Cross-training shoe range.
Build – The construction of a Cross-Training shoe is also exceptionally tough and durable. They are more flexible and offer much more lateral support and a bit less cushioning in general. For heavy weight lifting, you may also need to consider a more cushioned and flat-designed cross trainer especially.
---
Features of a Good Asics Cross Trainers
Features for improved lateral movement and flexibility.
Durable AHAR High Abrasion-resistant rubber outsole with reinforced heel and toe.
Gel and SPEVA r EVA cushioning in the midsole and insole.
Flexible synthetic and breathable mesh uppers.
---
Reviews: The Best Asics Cross Training Shoes
Below are some top models of the Asics Range Cross Training Shoes for men and women;
---
1
The Asics Gel-DS is one of the best Cross Training shoes for high-impact routines where you need extra cushioning.
Breathable and lightweight mesh and synthetic uppers offer a flexible fit.
This shoe is available in a few color variations to choose from.
THE EVA and SPEVA midsole offers exceptional shock absorbency and bounceback.
There is also Gel in the rearfoot and forefoot area for extra cushioning and comfort.
Durable and high abrasion resistant AHAR outsole with rubber reinforcements at all critical areas of the shoe.
A gel and foam cushioning system absorbs shock from the rearfoot and adds bounce back to the forefoot.
---
2
Cross Training Shoe for Flat Feet
The Asics Gel-Craze TR is one of the best shoes for enhancing the foot's lateral movements.
High-quality lightweight mesh and synthetic uppers construction.
Fluidride technology and Fluidaxis technology for better bounceback and smoother lateral movements.
The Built-in flex grooves allow for smooth and natural rotation of the foot.
The midsole is designed with enhanced cushioning.
A padded tongue and collar for extra comfort and enhanced cushioned midsole.
The outsole is made from a durable high abrasion rubber.
Available in different color options.
---
3
These two models from Asics offer superb cushioning along with flexibility, ideal for cross-training routines.
Lightweight and breathable mesh uppers with synthetic overlays for structural stability.
The tongue and collar are padded for a more comfortable fit.
Rearfoot Gel cushioning cushions the heel area and protects it from impact.
A cushioned insole and midsole for shock absorbency and durable rubber outsole.
---
4
Minimalist Trail Running Shoe
The Asics Weldon is a running shoe that is flexible and designed to be durable and capable enough for doing Cross Training.
Mesh and synthetic uppers are flexible and lightweight.
The High abrasion resistant, durable AHAR rubber outsole extends to the heel and toe for additional reinforcement.
There is a FUZEGEL midsole for added impact protection and cushioning.
It also features rearfoot and forefoot Gel impact protecting cushioning.
---
5
Cushioned Cross Training Shoe
The Asics Gel Quantum 180 TR is one of their latest Cross-training Footwear innovations that features a high abrasion rubber outsole and a unique Trusstic System.
The uppers consist of a combination of textile and synthetic materials.
A DuoMax dual-density cushioned midsole and unique Trusstic system for improved gait efficiency,
Gel heel cushioning reduces the impact on the heel, knees, and ankles.
A FUZEGEL and SPEVA midsole design and High Abrasion rubber AHAR outsole.
---
6
The Asics Conviction X ensures you top-of-the-line cross-training technology with a comfortable fit and exceptional support system ideal for the cardio exercise part of your Cross-Training Routine.
Constructed with lightweight and breathable mesh uppers with synthetic overlays for comfort and support.
The Tongue and collar are padded for a more comfortable fit.
There is a Rearfoot and Forefoot Gel cushioning system that absorbs shock and cushions the feet.
A hidden Trusstic system provides excellent stability and better gait efficiency.
The durable rubber outsole ensures the best grip and traction on a variety of surfaces.
---
7
The Asics Gel Contend range with the latest number 4 model is a superb cross-training shoe.
The insole is cushioned and removable allowing you the use of your own orthotic devices.
There are a durable rubber outsole and soft sole technology that allows for better shock absorbency and cushioning.
Durable and breathable mesh uppers with a moisture-wicking smooth lining for less friction.
Gel cushioning for added shock absorbency and comfort and supportive heel design.
---
8
This is a tough and comfortable training shoe for cross-training practice for men and women.
Synthetic leather uppers with breathable insets.
Seamless interior construction for less friction and irritation.
A GEL cushioning system to attenuate shock and provide cushioning.
Solyte cushioned comfort midsole that is lighter in weight.
A durable and high traction rubber outsole.
---
9
The Ds-23 trainer from Asics is likewise an excellent option n Cross Trainers with all the features you need.
Multifunctional ADAPT MESH uppers that are flexible providing an unrestricted breathable fit.
Rearfoot Gel shock attenuation and cushioning.
Flytefoam technology for better bounceback and lightweight cushioning.
A durable and high traction rubber outsole.
---
Index Table: Top Rated Asics Cross Trainers
---
---