Wearing the right shoes when you Overpronate is crucial to prevent injuries and issues related to this type of Pronation.
This article looks at the Adidas shoe brand specifically and its superb range of shoes for Overpronation.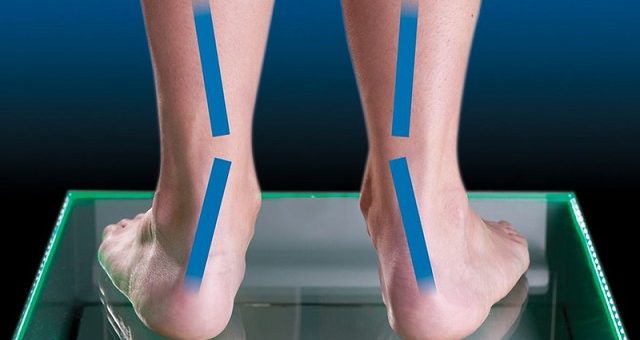 ---
Why Do You Need the Right Shoes for Overpronation
Wearing the right shoes, whether daily, for running, walking, or other sports, is crucial to prevent injuries and provide excellent comfort and support.
Your level of pronation will affect the support features that you require in a shoe and the fit that the shoe will offer.
Overpronation can occur when your feet roll inward excessively when you walk or run.
Overpronation causes excessive pressure to be placed on other areas of the feet and the joints in your lower body because there is not proper arch support and functioning. This can lead to pain and mobility issues and conditions such as Plantar Fasciitis and heel pain.
The right shoes for Overpronation will provide you with three Characteristics;
Stability – Stability feature prevents the feet from rolling inward excessively and keeps them at a more balanced and stable position.
Firm Midsole – A firmer midsole allows for less unbalanced and unstable movement and keeps your feet from Overpronating.
Structured Cushioning – More lightweight and structured cushioning that offers support rather than plush comfort is ideal for Overpronate persons.
---
Adidas Shoes for Overpronation
Adidas shoes offer excellent stability and support for Overpronation in most walking and running shoe models.
Flat Arch Support – Because persons who Overpronate usually have a flat or completely fallen arch, many of the Adidas shoe models for Overpronation support excellent arch a low arch.
Boost Midsole – The Boost Midsole cushioning offers firmer and more balanced cushioning as well as cushioning on the medial side of the shoe, which in turn stabilizes your foot strike and returns energy.
Heel Counter – The Heel Counter in most Adidas Overpronation Shoes keeps your feet securely locked in to provide better stability and pronation control.
---
Features of a Good Adidas Shoe for Overpronation
Uppers – These models will either offer synthetic leather and textile uppers, or the more flexible and breathable Knit and Primekjnit technology in the uppers. Some models have reinforced Fiber Placements that are tailored as well as reinforcing stitching for durability.
Interior – Inside there is a comfortable and moisture managing insole and textile linings. Some models also feature the cushioned and moisture-wicking Ortholite sock liner and a socklike interior structure.
Midsole – The midsole can consist of the Adidas Boost or Bounce cushioning, Eva or Cloudfoam, a softer form cushioning.
Outsole – The Stretchweb outsole design offers a more net-like structure tread for traction, then there is also the Adiwear high durability design outsole. Most of the outsoles on Adidas shoes consist of a very durable Continental brand rubber.
Fit – As for fit, you have either the regular, more roomy fit options or a sock Like Locked-in fit for structural stability. Many of the designs also have an elastane r padded heel collar for better stability.
Options – For optiosn there are extended sizes and widths available, as wlel as color, patterns and print optiosn depending on the modesl.
---
Reviews: The Best Adidas Shoes for Overpronation
These are some of our top choices when it comes to Adidas shoe for Overpronation;
---
1
Running Shoes for Overpronation
The Adidas Solarboost 21 is the latest in this range of stability running shoes for Overpronation.
The uppers consist of stretch knit material with reinforced stitching.
You can rely on the Continental rubber outsole with the Stretch Web design that places even spaced traction nodes and rubber grooves in the tread for contract-specific grip and full body flexibility.
There are the popular responsive Boost energy-returning midsole and a comfortable insole for support and stability.
This specific design is inspired by NASA technology for superb performance engineering.
Furthermore, there are a variety of color options available in the Solarboost 19.
---
2
Overpronation Running and Walking Shoe
The Ultraboost is a running and walking shoe design from Adidas similar to the Solarboost, designed for stability and overpronation control.
The upper portion is synthetic with Primeknit textiles for flexibility and breathability.
Overall the shoe offers a more snug and sock-like fit for better stability and support.
There is also the Responsive Boost midsole for shock absorbency and cushioning.
The Tailored Fiber placement on the uppers provide stitched-in reinforcement for better durability,
Then, the Spiderweb design Rubber outsole consists of the prime Continental rubber for traction and durability.
---
3
Running and Walking Shoe for Overpronation
The Senseboost is a more responsive shoe from Adidas that moves with you and adapts to your feet.
A textile and synthetic upper with an adaptive tongue and premium fit feel molds to your feet' shape.
The regular fit design is more accommodating for all foot shapes and sizes.
There is also the responsive Boots cushioning midsole and a comfortable textile lining for moisture management.
Furthermore, the rubber outsole is more flexible with a Stetchweb design and durable Continental rubber.
Other than that, you can look forward to the many color options available to you.
---
4
Overpronation Shoe for Casual Wear
The NMD R1 model from Adidas is a Technical streetsmart design that offers features ideal for Overpronation.
The uppers are knit with Primeknit technology that wraps around the foot for targeted support and enhanced movement.
There is a durable rubber outsole that ensures superb traction and grip.
The Boost midsole offers responsive and energizing cushioning.
The ladies' version of the NMD has metallic midsole plugs for decorative detail.
These are iconic street-style shoes that are fashionable for daily wear and can be used for running or walking.
---
5
Overpronation Walking and Running Shoe
I love the Supernova for Overpronation is the unique Data-Driven design that adapts to your specific needs.
Mesh uppers allow for better breathability with a Data Drive Design for improved flexibility and support.
For comfort, you can look forward to the superb Boosted energizing cushioning and midsole shock absorbency.
There is also more flexible and adaptive cushioning in the forefoot area for better movement.
A durable continental rubber sole finished off the Supernova.
---
6
Knit Shoe for Overpronation
The Adidas Swift Run Knit range has a more textured feel and design with softer cushioning for landing.
The Mesh uppers have a textured feel and offer a snug and comfortable fit with exceptional breathability.
There is an EVA Midsole that softens your landing and provides optimal cushioning.
The durable rubber outsole is designed for effective traction and grip.
You can likewise choose from many color options available in the Swift Run range.
---
7
The Adidas Pureboost is a cushioned and stable shoe that is perfect for persons who tend to Overpronate.
The Upper is a Durable Knit textile material for breathability.
There are a few colors from which you can select available.
The Fitcounter Molded Heel provides heel protection and stability,
A stretch web outsole ensures underfoot flex and stability.
The insole and footbed provide energizing Boots cushioning technology.
---
8
The X-Plr from Adidas is a comfortable sneaker for Overpronation.
The Upper consist of leather and Knit Fabric with a structured and stable fit.
There are a comfortable insole and a durable rubber outsole.
The Heel keeps your feet secure and provides stability.
You can select from a few available colors.
---
9
Another comfortable Overpronation sneaker from Adidas is the Kaptur and kaptir for ladies.
The Kaptur is available in a few color options for men and women.
There are comfortable knit uppers for breathability and a secure fit design.
Inside is a cushioned insole and shock absorbing midsole.
The Heel provides better stability and a secure fit.
---
Index Table: Top Rated Adidas Shoes for Overpronation
---
---