There are two types of Gardening Shoes; "Garden Shoes" that imply a particular style and color of shoe that is usually made from plastic, this shoe or "Gumboot" is more of a fashion statement than and actual functional shoe for working outdoors. Garden shoes are available in a broad array of vibrant colors and beautiful designs. On the other hand, a functional Gardening Shoe is a work shoe worn by horticulturists, general gardeners, and most farmers.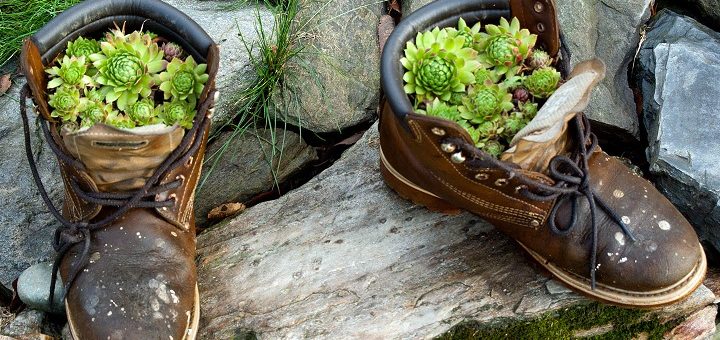 Comparison Table for the Best Gardening Shoes
Features of a Good Gardening Shoe
The most important feature of a gardening shoe is that it is waterproof, with any gardening or farming you are certain to be working in wet conditions.

A gardening shoe must also be easy to clean because gardening and dirt go hand in hand.

A solid sole for shoveling and a reinforced toe for if you drop your tools or equipment by accident are also essential characteristics.

A shoe that is breathable and will keep your feet warm in cold weather conditions and cool in hot climatic conditions is an added advantage to any good gardening shoe.

Lastly, you will need a shoe that gives you the comfort and support that you need for working long hours on your feet on different surfaces as well as protection from weeds and debris that may enter your shoes and socks.

---
Benefits of Wearing a Gardening Shoe
Anyone who works in the Nursery, landscaping or any other gardening industry will benefit significantly from a pair of good quality gardening shoes. Farmers may also find gardening shoes advantageous to a certain degree. If you enjoy tending to your won gardening or like to do a bit of gardening as a hobby, then you may also appreciate the features of a gardening shoe.
---
Top Gardening Shoes Reviews
There is a large variety of non-functional garden shoes and boots available on the market in many colors and designs, as well as functional gardening shoes that concentrate less on the design and more on the functionality. In the below list of Top gardening shoes, we have some fantastic picks for both professional and casual gardeners.
---
1
Manufactured from natural rubber with a breathable Airmesh lining.

A Neoprene upper to keep sludge and debris out of your shoe.

Excellent comfort and support, thanks to the 4mm CR Flex-Foam.

Non-Slip soles that will quickly shed off any debris perfect for all outdoor surfaces.

Easy to slip on and off.

They are perfect for any season, and your feet will remain comfortable at any temperature.

---
2
Constructed from Textile and Synthetic materials.

The shaft measures 13 inches from the arch to offer leg protection.

Industrial grade durability, slip, abrasion and chemical resistance.

A Nylon cuff helps to prevent any debris and water from entering the boot.

Solid and durable rubber construction.

Both a rain and gardening boot that will keep your feet dry and well protected.

A neoprene liner for enhanced comfort and warmth in colder weather conditions.

Very lightweight and flexible for added comfort and smooth movement.

---
3
The Sloggers Premium Garden Clogs are available in both men's and women's style as well as different colors to choose from.
Made in the USA from 100% recyclable materials.

Features an excellent quality moisture wicking and antimicrobial insole that will ensure all day comfort.

A comfortable interior liner.

Completely waterproof.

Very easy to clean, you can just hose them down.

An easy to slip on and slip off design.

---
4
Manufactured from 55% Rayon and 45% Polyester.

A rubber sole for good grip on slippery and wet surfaces.

A one-inch heel for better support.

Larger boot opening for easy slip on and slip off capabilities.

Covered with a heat protecting waxy film that prevents the boot from weathering away in extremely hot weather conditions.

---
5
A durable and comfortable MD sole.

Completely waterproof and dries very quickly.

Lightweight and breathable.

Manufactured from durable materials that do not have an odor.

A cushioned, massaging footbed for excellent comfort.

Slip resistant on slippery and wet surfaces.

The outer sole is non-marking.
---
6
Manufactured from durable and soft cushioned Crosslite material.

A supportive and cushioned footbed.

A lightweight and feminine shoe that is breathable and easy to clean.

Easy slip on and off design.

Odor-resistant technology to keep your feet fresh.

Available in many vibrant colors

This shoe makes one of the Best Shoes for Teachers, particularly kindergarten teachers.

---
With the variety mentioned above of shoes for gardening, there is sure to be a perfect pair for you to choose whether you are a serious professional or just someone who enjoys gardening, the fresh air, and natural surroundings.
---
Please rate this article:
---
---